​
" Some of my earliest memories of my grandmother are of her exotic beauty routines using coffee grounds as a mask to beautify her facial skin. To my child's eye, she looked like a visitor from the planet Mars ! "
In the sharing of a childhood memory, the simple coffee based beauty ritual of Poulad's grandmother has now become the key to their business.
Fascinated by the power of natural ingredients and the incredible virtues of coffee for the skin. They decided to create the first unisex brand of natural coffee-based care,  offering luxury beauty products produced entirely in France, organic certified , vegan and cruelty free.
Terre de Mars was inspired by the observation that Mother Nature is the richest source of beauty products. Just as your body requires nourishment from healthy foods, you must also care for your skin with natural active ingredients.
We draw inspiration from traditional wisdom and combine organic ingredients with modern techniques to create a novel line of effective treatments with unparalleled: "sensory richness".
Alexandre
Alexandre founded and managed for more than 20 years a famous fashion house.
He is the explorer. He travels around the world and selects ingredients for their benefits.
He appreciates the solar and fresh scent of the resurgence scrub!
Poulad
Born in Iran, he grew up in France and developed more than 10 years of experience in the field of international consulting.
He is picky and takes care of labels and quality at TdeM.
The woody scent of the Intuition Candle reminds him of the middle mountains of South India.
A timeless beauty secret inspired by ancestral traditions, translated into biocompatible formulas.
Salem
Salem has founded and led several successful new technology companies.
He is the apothecary at TdeM, in connection with our laboratories, he develops the formulas of the products.
He appreciates the verbena scent of the Reddition cleansing gel.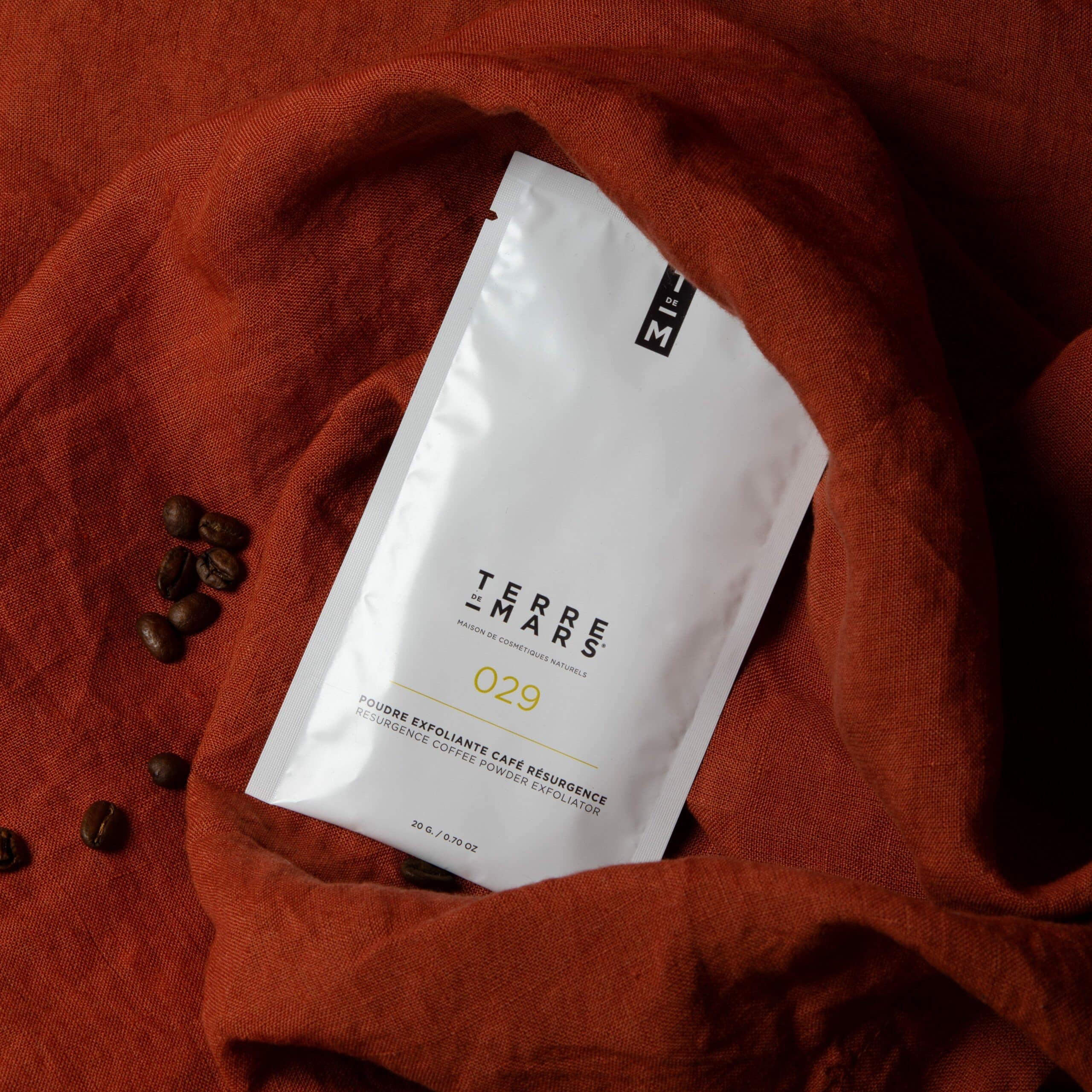 TERRE DE MARS exclusively develops products created, manufactured and packaged in France.
Like modern apothecaries, our team of experts selects innovative yet pure ingredients for their benefits on the skin. We are continually working towards the perfect formula; maintaining a balance between effectiveness and the use of natural ingredients.
Make the choice of a moment of softness with effective treatments and soothing formulas
Enhance your skin with raw ingredients without chemicals harmful to the skin.
Enjoy a moment of absolute relaxation with our natural scents and voluptuous textures.