"France product, 010 Irreverence nourishing Shampoo infused with coffee extract to regenerate and aloe vera to moiturize. Vegan + cruelty free !"

"Avec le café comme ingrédient star, pas étonnant que ces nouveaux gommages naturels 100% purs et 100% made in France aient le pouvoir de revigorer le corps tout entier… Et l'esprit avec ! "

"Inspired by the virtues of caffeine and plants Terre de Mars creates pure and innovative skin and haircare products. The 010 Irreverence shampoo guranteed to leave your hair silky and smooth."

"So excited about all the natural cosmetics from @terredemars !!"

"Kickstart your morning routine with ingredients of Verbena, Coffee extract and Aloe Vera, refreshing, nourishing and organic Body Cleanser."

"Un cocktail de caféine, huile d'onagre et buriti, qui hydrate la peau et booste son éclat, l'une des pépite de la marque."

"Pour prendre soin de vos cheveux, faites confiance à l'expertise de terre de mars marque de cosmetiques naturels et clean."

"Un joli gommage naturel : tige de bambou, aloe vera, beurre de karité…de quoi faire peau neuve en douceur. Une belle découverte !"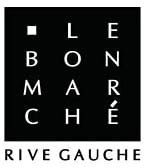 "Comment ne reculer devant aucune expérience cosmétique : s'enduire les mains de caféine raffermissante, avec cette crème Terre de Mars."


"Certifié bio, il associe extrait de café protecteur, aloe vera et protéines d'amandes pour des cheveux soyeux. Shampoing nourrissant Irrévérence 010, Terre de mars 500ml."

"Le marc de café est l'un des ingrédients phare de la grand-mère d'un des fondateurs. Notre choix : Gommage café Luminance 002 pour visage & corps avec du curcuma anti-inflamatoire."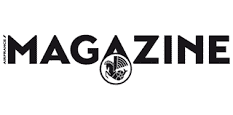 "Ce sable noir roule sous le doigt, la douche embaume et, après un rinçage précis, peau neuve de la tête aux pieds."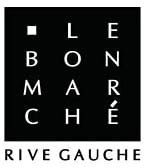 "Le masque Rédemption est fièrement fabriqué en France, pur, biodégradable et thermosensible, votre peau rafraîchit instantanément, repulpée et apaisée."


"Exfoliant naturel, le café révèle ses vertus anti-inflammatoires et antioxydantes dans ce soin original. A utiliser sur le visage ou le corps une à deux fois par semaine pour un autre effet réveille-matin."

"Dans un format unidose, ses mélanges de café arabica (exfoliant), de curcuma (purifiant), et d'huile d'argan (hydratant) requinquent instantanément la peau."

"C'est l'exfoliant qui s'apprête à vous envoyer dans l'espace : Résurgence et Luminance vont vous faire la peau des gambettes extra-terrestrement douce."

"Un subtil mélange de café torréfié, de tige de bambou et d'huiles naturelles fait de ce gommage pour le corps et le visage un soin unisexe made in France."
NEW
Remanence Hand Sanitizer Gel Set
A non-drying, antiseptic gel hand sanitizer formulated with 72% ethyl alcohol extracted from beet, in fusion with vegetal glycerin. Instantly sanitizes and hydrates. Allergen free aromatic Fragance. Fully compliant with EN14476 European standard, virucidal activity against enveloped virus including coronavirus.
Antioxydant and anti-inflammatory
Natural exfoliator removing dead cells & impurities
Reactivates blood circulation and firms the skin
Increases microcirculation and nutrient supply to the scalp
Fights against orange peel and cellulite
Helps to breakdown fat layers accumulation

Fights against acne, eczema and psoriasis

Increases collagen production
Improves hair growth
Rich in vitamins and minerals
CERTIFIED, NATURAL, VEGAN
AND MADE IN FRANCE
TERRE DE MARS offers natural and simplified cosmetics formulas based on coffee.
All our products are Made in FRANCE and our cosmetics products meets the requirement of the ECOCERT label.
Our cosmetics products are Vegan and Cruelty Free certified.

A SUSTAINABLE SOLUTION
THANKS TO OUR ECO-FRIENDLY REFILLS
Buy a 500ml bottle with a 5 liters refill to limit your plastic waste.

CERTIFIED, NATURAL, VEGAN
AND MADE IN FRANCE