Discover beauty products inspired by traditional virtues of coffee. When elegance meets nature.
.
A natural micellar water, a real cleanser and make-up remover for the face and eyes. Celeste cleansing water contains coffee oil known for its concentration of antioxidants and aloe vera juice with moisturizing and soothing properties. It preserves the natural balance of the skin and leaves a pleasant feeling of freshness.
.
INTUITION SCENTED CANDLE 190GR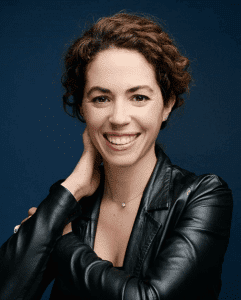 Created by perfumer Julie Massé for TERRE DE MARS, this scented candle will transport reveal an olfactory treasure.
Reminiscent of his childhood in Asia, the perfumer blends citrus zest and bursts of cardamom with the smoky woody tones of arabica coffee and black tea.
.
ORGANIC COTTON MILKY FACE MASK
The cosmic milky mask is made of organic cotton, it is 100% recyclable and biodegradable. Its creamy, light-textured formula contains powerful bioactive ingredients such as coffee oil, aloe vera and camelina oil. Non-greasy, it leaves the skin soft, velvety and luminous
.

"France product, 010 Irreverence nourishing Shampoo infused with coffee extract to regenerate and aloe vera to moiturize. Vegan + cruelty free !"

" With coffee as star ingredient, it's no wonder that these new 100% pure and 100% made in France natural scrubs have the power to invigorate the whole body … and the mind with it ! "

"Inspired by the virtues of caffeine and plants Terre de Mars creates pure and innovative skin and haircare products. The 010 Irreverence shampoo guranteed to leave your hair silky and smooth."

"So excited about all the natural cosmetics from @terredemars !!"

"Kickstart your morning routine with ingredients of Verbena, Coffee extract and Aloe Vera, refreshing, nourishing and organic Body Cleanser."

"A caffeine cocktail, evening primrose oil and buriti, which hydrates the skin and boosts its radiance, one of the brand's bestseller."

"To take care of your hair, trust the expertise of Terre de Mars, a brand of natural and clean cosmetics."

"A nice natural scrub: This high-end box contains four scrubs with coffee, bamboo stalk, aloe vera, shea butter … Something for a gentle facelift. A great discovery !"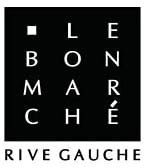 "Or how not to shrink from any cosmetic experience: coat your hands with firming caffeine, with this Terre de Mars cream."


"Certified organic, it combines protective coffee extract, aloe vera and almond proteins for silky hair. Irreverence 010 nourishing shampoo, Terre de mars 500ml."

"Coffee grounds are one of the key ingredients of the grandmother of one of the founders. Our choice: Luminance 002 coffee scrub for face & body with anti-inflammatory turmeric."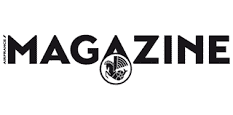 "This black sand rolls under the finger, the shower smells and, after precise rinsing, new skin from head to toe."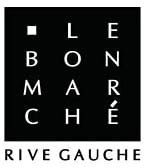 "The Redemption mask is proudly made in France from bio cellulose, made from the extremely fine and delicate fibers of the coconut. Pure, biodegradable and heat sensitive. Your skin is instantly refreshed, plumped and soothed."


"Natural exfoliant (organic), coffee reveals its anti-inflammatory and anti-oxidant properties in this original treatment. Benefits enhanced with nourishing shea butter, soothing aloe vera and revitalizing bamboo stems… Use on the body and face once or twice a week for another wake-up effect."

"If you don't want to go back to school at 4 a.m., give your morning beauty ritual a boost. 5 minutes flat and 2 stages. First a shot of caffeine to enjoy as a body scrub in the shower thanks to the young French brand Terre De Mars."

"In the skin of your hand, a brown and lumpy nutty. It is the exfoliant that is about to send you into space: Resurgence and Luminance of Terre de Mars, are treatments with coffee and castor oils, aloe vera and turmeric powder that will make your skin extra-terrestrially sweet legs.."

"A subtle blend of roasted coffee, bamboo stalk and natural essential oils make this body and face scrub a unisex and Made in France treatment."
We have initiated a collaboration on a limited edition of specialty coffee beans with the French roaster Placid. TdeM wanted to highlight the work of organic coffee growers. The Koromii farm, from East Guji in Ethiopia, grows this specialty organic coffee at an altitude of 2000m. It is done in harmony with nature and in respect with ancestral traditions. The coffee is roasted in Lyon (France).
For any purchase over 100€ using the code KOROMII receive our limited edition 250gr specialty coffee for free.
Where to find Terre de Mars products :

Au Bon Marché Rive Gauche
24 rue de Sèvres, 75007 Paris
All our cosmetic products are made in France and certified ecological, vegan and cruelty free by independent organizations.
Buy a 500ml bottle with a 5 liters refill to limit your plastic waste.
CERTIFIED, NATURAL, VEGAN
AND MADE IN FRANCE